We have discovered a rarity in the world of elite angling experiences.  A fantastic luxury fishing lodge that meets your expectations as an avid angler along with amenities to entertain the entire family. Your family will love this Colorado luxury fishing lodge on 200,000 privately owned acres…rare but here it is!
Take advantage of exceptional fishing on a 16 mile private stretch of water ON property.  The owners painstakingly rehabilitated to what Mother Nature intended long ago.  Therefore you do NOT have to drive30 -60 minutes down the road to arrive at your fishery. You will love on property catch and release fly fishing for Brook Trout, Cutthroats and Rainbow Trout
This luxury fishing lodge is located only 40 minutes from Steamboat Springs.
Since there are so many lovely activities at this Colorado luxury fishing lodge, you can enjoy guilt free fishing.  Those in your family that prefer spa treatments, horseback riding, hiking, biking, wellness center or even shopping over fishing will be as excited about this vacation as you are.  Take a peak below at the numerous activity options.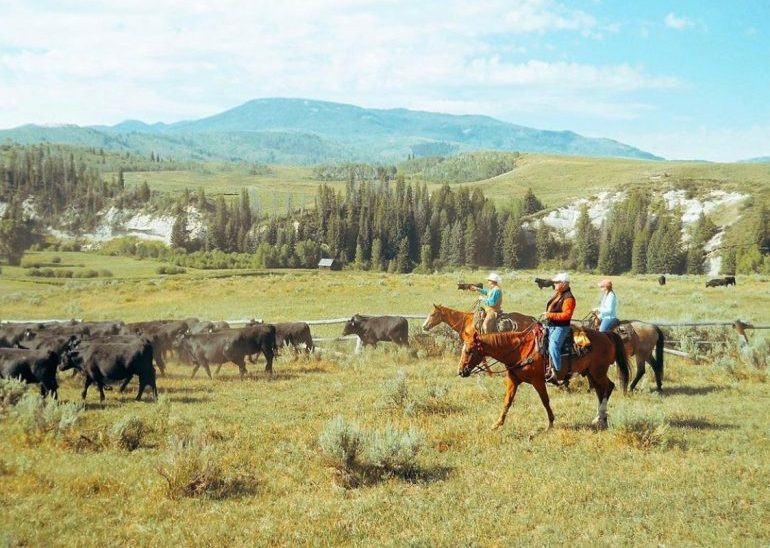 From the moment you arrive, you're paired with one of North America's most talented, knowledgeable, and friendly guides. Because your guide accompanies you throughout your adventure he or she shares their expertise and passion to make your adventure dreams come true.
Along with magnificent fishing and numerous exciting activities, this expansive 200,000-acre ranch embodies the true West.  While at the ranch, you will certainly enjoy learning of the history of this land dating back to the late 1800's.
With only 15 guest rooms, the Lodge and Spa is a luxury getaway, replete with the most decadent amenities and superior personalized service. Because of decades-long commitment to sustainable land use and conservation thousands of pristine, private acres are yours to explore.