Texas Luxury Hunting Lodge – Brownwood
Minutes from Brownwood, this Texas luxury hunting lodge is truly nestled Deep in the Heart of Texas in McCulloch County. With over 8,000 acres, this whitetail and exotic game ranch is a one-of-a-kind masterpiece unlike any other in the Lone Star State.
The gently rolling pasture lands and majestic oaks make this one of the premier exotic game ranches in the country.  Simply put, this is "as good as it gets".  Easy to get to yet private and quiet, this ranch is a hunter´s paradise.  A private landing strip is nearby for those that do not wish to fly commercial.
We offer "African Style" hunts year round and can accommodate small and large groups comfortably. The 8,000 acres of rugged Texas landscape compares to the terrain of Southern Africa and provides an unforgettable hunting experience. Stalking one of their exotic animals in this terrain proves plenty challenging — even for seasoned hunters. First-class hunting combined with good ol´ Texas hospitality will have you coming back to hunt this ranch year after year.  Your Texas hunting safari trophy list includes numerous African species such as Sable, Kudu, Gemsbuck, Impala, Ostrich, Sitatunga, Bongo and many more!  Then add to that list numerous other species from around the globe such as Red Stag, Tahr, various sheep, Pere David's Deer and many more.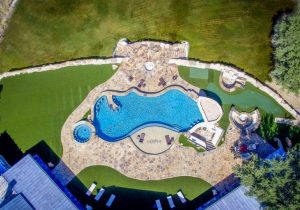 Texas luxury hunting for fantastic trophy whitetail sure to satisfy the most discerning hunters from around the world.  Each outing is filled with opportunities for not only great whitetail trophies but also the entertainment of seeing numerous species of game animals.
The wild quail population has been revitalized over the last few years!  Combine this hunt with a Pheasant and Chukar hunt for a great combination hunt.
The entire family will love this hunting/game viewing destination!  You will feel like you are on safari in Texas but without the long international flights!  For those that do not wish to hunt, there are numerous activities to keep you busy or just relax around the pool.
Lodging: Kids 10 & under FREE LODGING!