Italy Luxury Hunting – Beretta Experience
Allow us to create a custom itinerary for you!  Your vacation will be inclusive of romantic historic towns of Italy along with an exclusive Italy luxury hunting experience hosted by Beretta. See a sample itinerary below.  Because of our collaboration between two of the finest names in Italy, Beretta and the Rossi family, you will enjoy unusual access throughout the country!  Suitable for a group of friends that want to share in some challenging Italy luxury hunting.  Small game hunting including pheasant, grey partridge and hares on a 10,000 acre private estate with a private family castle.
500 years of hunting tradition emulated as you hunt over pointing dogs for challenging wild small game.  Test your skill hunting with guns that are not mere instruments but artwork to be admired. The 10,000 acre estate, castle, food and wine are all focused on offering you a unique intimate getaway.
Pheasants and hares are totally wild, quite unique in Italy (and in fact very challenging). Partridges are released but far in advance and offer a very interesting hunt too.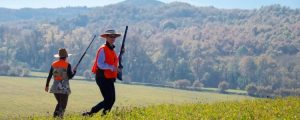 You will experience the glories of Italian history, art and tradition traveling from the Empire Era in Rome to the Renaissance in Florence.  Guests enjoy the culinary traditions hidden in Trattorias and vineyards off the beaten tracks along with traditional Italian hunting.
The tourism is not an issue at all, we will set up the most sophisticated and exclusive activities.  Some of these might include a private visit of the Sistine Chapel? A dinner in the private aristocratic palace in Rome? A fashion show in Ferragamo main boutique in Florence? A wine visit and tasting in some of the best Italian vineyards?