Texas Wingshooting & Driven Hunting
You will love this Texas wingshooting sportsman's paradise that offers great activities for the entire family.  You can enjoy guilt free hunting as the rest of the family takes on shopping in nearby Fredericksburg, swimming in the pool, sit by the river, kayaking, fly fishing in the creeks and so much more. The lodge occupies a uniquely diverse terrain including miles of the spring-fed, crystal-clear creek and the famous Guadalupe River.
Texas bobwhite quail are found in great numbers on the ranch as are pheasant and chukar. Traditional walk-up hunting with guides and dogs is the most popular style of hunting.
Drive sites for European-style driven pheasant shoots have been developed all over the ranch. Guides use the rugged areas above the bottom lands to drive pheasants high over the guns…just imagine scores of prime pheasants exploding from bluffs and ridges to challenge your shotgunning skill as they lift high overhead.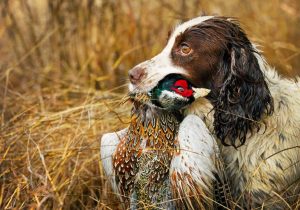 The lodge is open year-round for numerous outdoor activities. It is recognized among the top wingshooting lodges in the United States.  The prime wingshooting season spans from September through April and is complemented by a variety of experiences throughout the year including free-range trophy axis deer hunting, whitetail deer & turkey hunting, sporting clays and water recreation like fly-fishing and kayaking.
This is the ideal destination resort for corporate events, conferences, Texas Hill Country getaways and special occasions like weddings, reunions and private parties. A customized itinerary is specially designed for each reservation to ensure a memorable guest experience.