Hungary Luxury Big Game Hunting
Without a doubt, you can enjoy touring along with Hungary luxury big game hunting all in one adventure! Since 1950 the finest hunting properties in Europe have been hunted through our bespoke hunting company. Passion for providing international sportsmen with elite hunting experiences has spanned generations. Whether it's classic "English-style" wingshooting or exceptional big game hunting you enjoy.  Hunters discover the very best that Europe has to offer. In Hungary luxury big game hunting is a fine tradition that will thrill the most experienced hunter.
Take advantage of guilt free hunting as those that do not with to hunt will have private guides enrich their experience.
Since its independence from the Soviet Union in 1989, the big game hunting in Hungary has gained a fiercely devoted international following.  Stories of Hungary's bountiful game – which includes trophy-level and record-level red stag, roe deer, wild boar, mouflon and fallow deer – have spread like wildfire throughout the global hunting community.  These days it is recommended booking big game hunting programs well in advance to ensure availability.  
Though there are year-round big game hunting opportunities in Hungary, the main season starts in September and runs through February.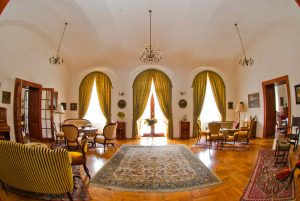 Over the years we have secured an unparalleled and uncompromising collection of shooting estates throughout Hungary and its neighboring countries. The extensive team of master guides, professional game keepers and seasoned hosts not only provide an unforgettable time in the field, but also ensure that your time at our castles and lodges is just as memorable. It is with great pleasure that they invite you to join them in Europe for award-winning bird shooting, big game hunting and private touring.
Each adventure is customized for your groups interests.