Texas Whitetail Hunting Lodge – Kerrville
This Texas whitetail hunting lodge and precision shooting school is owner operated and has an excellent reputation in the industry.  At this lodge you can choose to spend your time strictly shooting with the instructors, you can combine shooting instruction with hunting, or plan a hunt only trip. Improve your precision shooting and safari shooting with instruction from former and active Marine special-ops instructors who are experienced hunters as well! All hunts are guided and you may choose to do a spot and stalk style hunt or hunt from very nice large blinds.
This is an exceptional opportunity for a beginner hunter to learn proper shooting technique while at the same time taking what you learn into the field.  Every level of expertise is catered to on one trip.  The owners and the guides here are full of personality and passionate about everything they do.  Texas whitetail hunts are unique in the whitetail hunting world.  Once you go the first time, you will work to figure out how to return.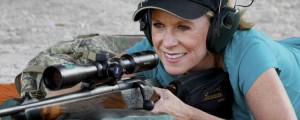 Hunt species such as whitetail, Markhor, Nubian Ibex, Black buck, Axis and more are born on the ranch and live wild on 12,000 rugged and mountainous acres!
For groups of 8 or more, the ranch will be exclusive to your group.