South Africa Hunting Safari Beach
This South Africa hunting safari beach experience combines fantastic luxury hunting with wonderful seafood, beach vistas, spa's, golf, and deep sea fishing all in one trip!  Your luxury home away from home will be based in the Port Alfred area of South Africa.  Soft sand beaches that look like desert dunes that run into the ocean are the back drop as you hunt for exceptional plains game trophies.
Because we know not everyone in the family may enjoy hunting, we are joining luxury and fabulous activities with hunting.  Bring your family and everyone, hunters and observers alike, will be catered to on the same trip.  Since touring is  such fun part any safari, we can design your safari with a few days in Cape Town, tour the wine country, visit a big 5 photo safari property, play the famed Fancort Golf course near George.  The options are endless.
Talk about an amazing luxury safari beach honeymoon spot!  Hunt in the morning, enjoy the middle of the day at the spa or on the beach, hunt again in the evening followed by a delicious gourmet dinner by candlelight.
As a result of being owned and operated by one of the finest families in South Africa, you can be assured of exceptional access and hospitality. The family has a passion for the community, their country and their hunting and touring guests.  Along with this beautiful beach property they own two other large properties within a couple of hours.  Enjoy all in one safari.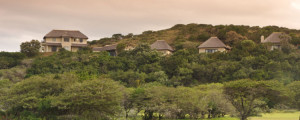 When we design your African safari you can expect the following:  We will listen as you share your vision of what your African Safari Experience should look like.  We then begin designing your safari with lodge and destination selection, activities selection, flights, meet & greet services, gun clearing, travel insurance, clothing & equipment list, countdown to Africa (this assist you with detail preparation leading up to trip time), detailed pricing with all included/not included items, and more.
As a full service African Safari specialists, we have visited over 90+ safari lodges in Africa over the last 30 years.  We selected only a handful of those for you that have met our strenuous criteria.
As with all of our African properties, private aircraft are available for transfers if you prefer.