Georgia Luxury Quail Plantation – Albany
Discerning wingshooters choose this Georgia Luxury Quail Plantation hunt where you will enjoy traditional Bobwhite Quail Hunting. In the geographic heart of Georgia's Classic Southern Quail Habitat. No one does it quite the same. And most certainly, no one does it better.
The total quail hunting experience, this Georgia Quail plantation Hunt is unlike any other quail hunting you might have ever known and harkens back to a more genteel era. This is wingshooting as it once was, when sportsmen by day matched wits with wild birds in their native environs…and by night enjoyed fine dining, gracious service and luxurious surroundings. Plantation-style, challenging quail hunting remains alive.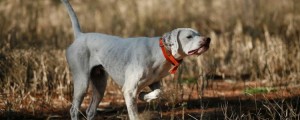 Hunts are customized to the individual hunting party. With over thirty hunting quail-hunting areas, extended visits provide the opportunity to experience a variety of terrains from pristine Longleaf pine forests to gently rolling wiregrass meadows along both sides of the picturesque Flint River. Specially equipped jeeps transport hunters, guides, and dogs to fresh hunting areas every morning and afternoon.
You will simply love this unspoiled scenery and classic South Georgia Quail plantation Hunt landscape, with the Flint River running thru the heart of the Plantation. The dining has been described as "Relaxed 5-Star" and truly sets us apart from all other Georgia wingshooting lodges. This combination of incredible dining, first-rate accommodations and quail hunting that is second to none is a big reason why 98% of of their guests choose to return and hunt again the following year.
A beautiful setting with exceptional southern style hospitality sure to please the family that loves to bird hunt together.