Southwest – Private Family Hunting Ranches for Whitetail, Elk, Mule Deer, Pronghorn, Aoudad
Rare private family hunting ranches with opportunities for Whitetail, Auodad, Wild Quail, Blue Quail, Mule Deer, Pronghorn, elk and exotics FREE RANGE and preserves all over Texas, New Mexico and in the Southwest!  Don't you wonder who large ranch owners turn too when they need a few trophy animals harvested from their property but they do not wish to lease their land or operate a commercial hunting company?  They turn to us!  We have access to ranches private individuals only dream of hunting exclusively.
We have ranch owners across the most prime hunting areas turning to us to bring them great people such as you to hunt their land.  What this means to you is opportunities for hunts that you may have neglected to plan early enough for prime professional hunting lodges that we work with.  Or you are just looking for old fashioned hunts where you hunt with the land owner or his private staff and ranch hands.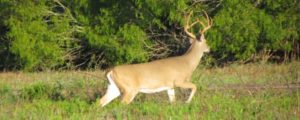 The accommodations on these hunts will vary depending on the property.  They could range from hotels nearby to very basic ranch houses on the property.  All will have home cooking and great new friends.
Trust is the key factor and we have built that through our amazing network of ranch owners.
These hunts include:
Whitetail Deer
Pronghorn Antelope
Mule deer
Elk
Exotic game animals and more.
Wild Quail
How does this work?  You call us with your request and we begin calling our network to place you with the finest opportunities.
Trip Insurance & Cancellation Info
Trip insurance is highly recommended to protect your investment on this trip. We will assist you with trip insurance upon booking. See links at the bottom of this page for the two providers we suggest for our clients.
Family Expeditions, LLC confirmation and refund policy:
If your trip is more than 90 days out from date of departure, a 50% non-refundable deposit confirms your reservation and must be received within 10 days of booking to confirm your dates. All trips must be paid in full at least 90 days prior to the departure date. If your trip date is within 90 days, FULL payment for the trip is required. All payments to Family Expeditions are non-refundable. Should you need to reschedule or cancel your trip, we will do everything in our power to assist you in finding a suitable substitute or transferring your dates per the lodge/providers/government requirements. Trip insurance protects your investment!