Private Luxury Lodges
Family Expeditions has scoured the world for some of the most amazing private luxury lodges.  For discerning families in search of privacy without sacrificing excellent hunting, fishing and photo safari experiences, we offer for you private luxury lodges and residences around the globe.  Spend time with your family doing what you love in a private setting.  Each offers private chefs and staff to cater to your needs.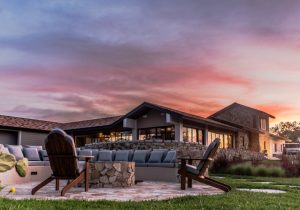 Family Expeditions offers these luxury private residences with private staffing and elite chefs around the globe.   These are just a few examples!
Nicaragua mountain residence  located in a luxury shooting eco resort
Italy – luxury castles nestled near quaint villages and luscious hunting land
South Africa garden route residence at a luxury beach front golf resort
Cape Town luxury penthouse
British Columbia luxury residence located in a luxury fishing and eco resort
Colorado 200,000 acres private residence
African photo safaris with private residences surrounded by amazing game viewing
Hungary – private castles and luxury residences set around amazing wing shooting and big game hunting
Namibia European style luxury on your private 50,000 acre hunting land
Due to our significant connections and travel around the world Family Expeditions is thrilled to share with you our hidden finds!
Accommodations & Meals
Imagine your own private beach house on the coast of southern Africa!  Or an amazing resort atmosphere but with your own luxury residence in Nicaragua.  What about a lovely private lodge in Texas on one of the finest hunting properties in Texas.
There are too many amazing destinations to explain here.  Please call Family Expeditions to discuss our portfolio around the world.
Trip Insurance & Cancellation Info
Trip insurance is highly recommended to protect your investment on this trip. We will assist you with trip insurance upon booking. See links at the bottom of this page for the two providers we suggest for our clients.
Family Expeditions, LLC confirmation and refund policy:
If your trip is more than 90 days out from date of departure, a 50% non-refundable deposit confirms your reservation and must be received within 10 days of booking to confirm your dates. All trips must be paid in full at least 90 days prior to the departure date. If your trip date is within 90 days, FULL payment for the trip is required. All payments to Family Expeditions are non-refundable. Should you need to reschedule or cancel your trip, we will do everything in our power to assist you in finding a suitable substitute or transferring your dates per the lodge/providers/government requirements. Trip insurance protects your investment!