New Zealand Luxury Hunting – Queenstown
What makes this New Zealand luxury hunting property a win for you all the way around? It is one of the largest privately owned properties in New Zealand with monster Red Stag hunting in the best touring area.  AND you will stay in one of the finest luxury hunting lodges in the country.  As a result of the many hidden draws and gullies mature regal red stag roam ranging from 300-700+ SCI points.
The villa-esque luxury hunting lodge you will stay at during your adventure has beautifully tailored décor.  It has romantic outdoor seating with views of the pool and surrounding Southern Alps.
Along with Red Stag, you will have the opportunity to hunt for fallow deer, elk, European chamois, Himalayan tahr, ram, goat, and boar.  Your guides are experienced in the backcountry of New Zealand. Because of their years of guiding experience, they are experts at navigating the terrain, climate, and wildlife to give you the best chance of success.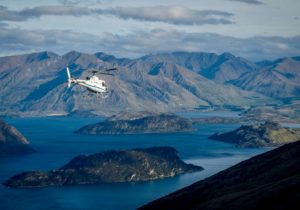 As a result of the lodge's location in Wanaka you will have incredible touring opportunities. Some of these activities include spa time, jetboating, race car driving, bungee jumping.  You also might enjoy visiting wineries, cheese tasting, hiking in the Alps, candle-lit evenings in hot pools.  Take advantage of flying through Fiordland National Park on a helicopter and hot air balloon rides in scenic areas. If there is not a package that suits all of your needs, we can easily create a custom touring plan for you!
Between hunting, luxury accommodations, and excellent touring, your family or group is sure to have the trip of a lifetime!