Your family's exciting hunting adventure for New Zealand's red stag, tahr, and chamois awaits you! This is the perfect place for families who want a luxurious trip with hunting and activities. Your luxury home away from home during your trip is set in the Southern Alps. Hunting will take place in the 50,000-acre property around the lodge as well as on independent concessions which give this lodge an additional four million acres of hunting property. You will be after only mature, trophy quality animals during your hunt.
The excellent guides who are seasoned and well-trained will provide you with an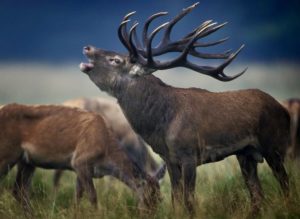 excellent hunting experience. Whether this is you or a family member's first time hunting or if you are a seasoned veteran, the guides will create a custom plan for you that sets you up for the highest chance of success. Magnificent animals roam these great mountains, and your guide's goal is to help you find them.
Nestled in the mountains is the luxury lodge that you will call home during your stay. The lodge has four beautiful chalets. Each one has its own hot tub, viewing deck, ensuite bathroom, and stunning views. The main lodge has a lovely dining room, two comfortable living rooms with fireplaces, and a kitchen. While sipping coffee in front of the fire or relaxing at the dining room table with dinner you will be able to look out over the valley to the nearby mountains. The tranquil views will delight you!
The countryside surrounding your includes rolling lowlands, steep ridges, permanent snowfields, forested hillsides, sub-alpine scrublands, open mountain tops, and more. The sheer beauty and diversity will leave you stunned!