Hungary Luxury Big Game Hunting
Without a doubt, you can enjoy touring along with Hungary luxury big game hunting all in one adventure! Since 1950 the finest hunting properties in Europe have been hunted through this bespoke hunting company. Passion for providing international sportsmen with elite hunting experiences has spanned generations. Whether it's classic "English-style" wingshooting or exceptional big game hunting, hunters enjoy the very best that Europe has to offer.  Simply the best Hungary driven bird hunts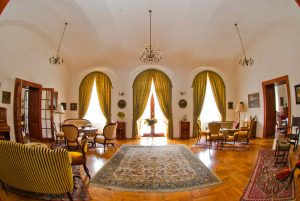 Over the years they have secured an unparalleled and uncompromising collection of shooting estates throughout Hungary and its neighboring countries. The extensive team of master guides, professional game keepers and seasoned hosts not only provide an unforgettable time in the field, but also ensure that your time at our castles and lodges is just as memorable. It is with great pleasure that they invite you to join them in Europe for award-winning bird shooting, big game hunting and private touring.
Each adventure is customized for your groups interests.
Hunting
Big Game Hunting:
Driven Boar Hunting: End of October until end of February
This outfitters driven boar hunting has become one of the most popular hunting programs in Hungary.
Red Stag:  Mid-September to Mid-October
The Red Stag hunting in Hungary is considered to be among the best in all of Europe. These red deer are native to Hungary and can be found in good numbers throughout much the country's woodlands. The rut generally runs from mid-September to mid-October, during which time the deer are extremely active.
European Mufflon:
The European Mufflon is a wild sheep considered to be part of the "goat antelope" family known as Caprinae. The Mufflon hunting in Hungary can be both challenging and rewarding.
Roe Deer: Mid April – mid/late May
European Roe Deer hunting has a long history in Hungary.  Taken for meat and as unique trophies, the Roe Deer has a special place in the hearts of European and international hunters.
Fallow: November
The European Fallow Deer's rutting season is a little later than that of the Red Stag, usually occurring in November. Classic walk-and-stalk hunting is most common, although sometimes the deer are hunted from tree blinds.
Activities
Our tours are designed to enhance the hunting experience. We are fortunate to live in an area overflowing with enchanting history, culture and kind-hearted people. With pleasure, we invite you to add personalized touring of Budapest and its surroundings to your hunt in Hungary.
Budapest hotels can range wildly in quality and convenience.  We normally house our hunters in either the Gresham Palace Four Seasons on the banks of the Danube on the Pest side or the Conrad Hilton in the Buda Castle District.  However, we can coordinate your hotel stays based on your group dynamics and specific interests.
Budapest is famous for its great regional and international cuisine.  From open markets to casual bar fare to fine dining, Budapest has it all.  Many  hunting programs begin with a "welcome lunch" at one of Budapest's many gourmet restaurants.
Sometimes, exploring a country's small towns, villages and nature preserves is the best way to get in touch with the pulse of the place…Hungary is no different.  There are intriguing destinations both near and far from Budapest that can dramatically add to your overall experience in Hungary.
One of the great things about hunting in Hungary is that it is easy to reach many of Europe's top tourism destinations in the same trip.  Budapest is one of the continent's most revered capital cities, but it is also just a short drive to Vienna, Bratislava, Prague and other great cities.