Texas Deer Hunt – Menard
A fabulous Texas deer hunt and exotic experience on 2000 acre preserve.  On top of the exceptional experience here, both the whitetail and exotics hunts have no size limitations and they are flat fee hunts!! No size limits, no upcharge, no age restrictions, no by the inch pricing…hunt hard for the buck of your dreams without worrying about your price limits! In other words there is no "by the inch" pricing and you can choose which trophy you prefer.  Relax and enjoy the hunt and choose the whitetail or exotic that causes your heart to pump rapidly.
This beautiful Hill Country ranch near Menard, TX is the perfect place to shoot a trophy buck. And yes, they are covered up in turkey as well! This Texas Whitetail hunting offers a unique experience in the industry with a unique price structure.  Blackbuck, Axis, Fallow and Red Stag also roam this property.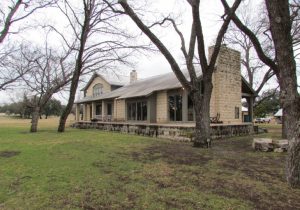 Rare in the industry this outfitter brings hunting back into the hunt!  More importantly, your host at the lodge will provide a warm and inviting atmosphere.  This hunt is one you are sure to want to return to each year.